WILANN'S PEPPERMINT PATTIE

'PATRONE'

SS15388105
Whelped: November 13, 2019

Patrone is our chocolate girl out of Rollie and Pat (CH Grovetons Patent Pending). She is our fourth generation of chocolates and we are very pleased with her temperament and conformation. She continues the happy, tail wagging greetings with everyone we encounter. Look for Patrone's accomplishments as she matures.



Patrone's Accomplishments:

2020: Demo puppy for several training skills at Sandy Meadow Farm





See more pictures of Patrone.




Patrones's Pedigree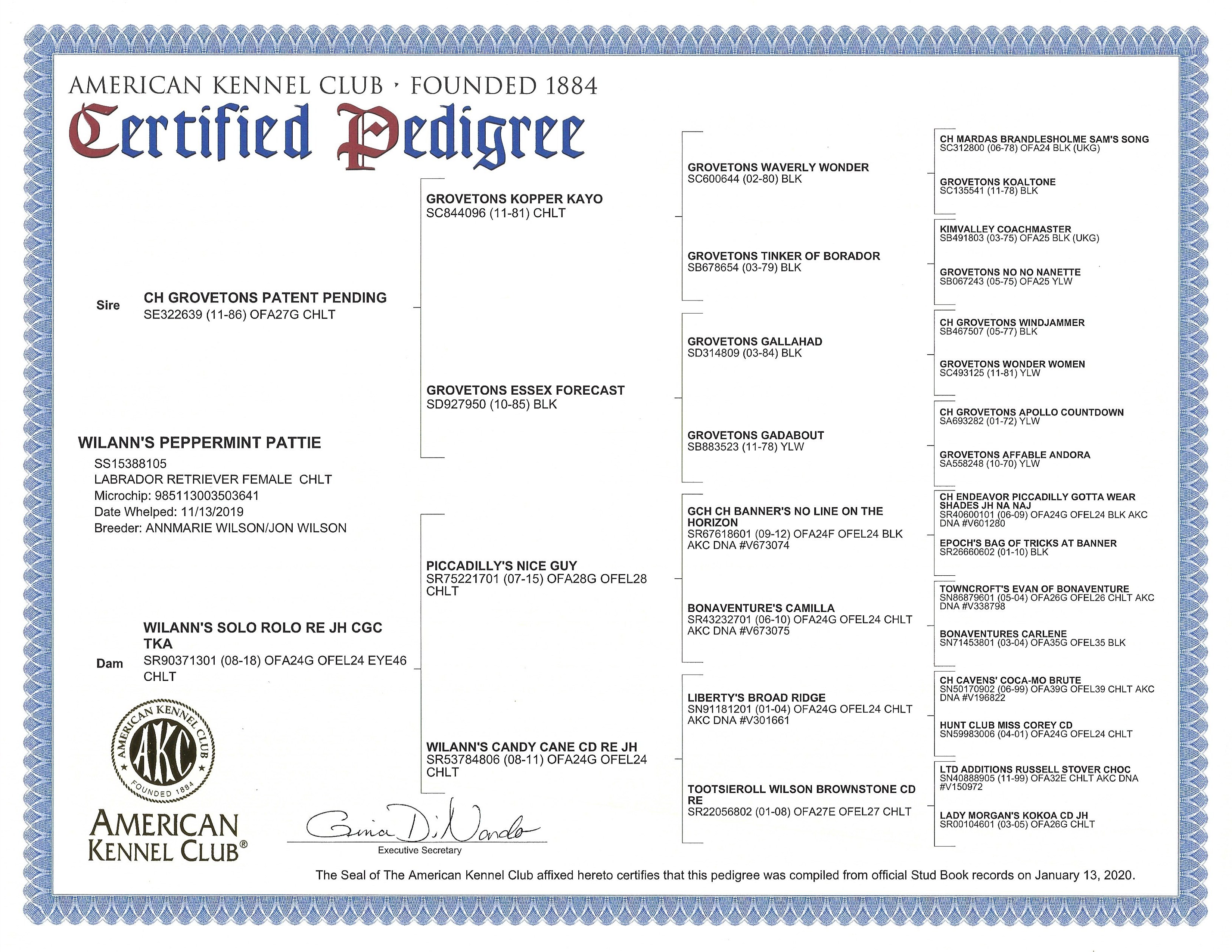 Health Clearances

HIPS - TBD
ELBOWS - TBD
EYES - TBD
CARDIAC - TBD
EIC - Clear
CNM - TBD
OPTIGEN PRA - Clear
HNPK - Clear
D LOCUS - DD (Cannot produce silver)

Colors: Chocolate EEbb (Pure for Chocolate)

Back to Top