WELCOME TO WILANN LABRADORS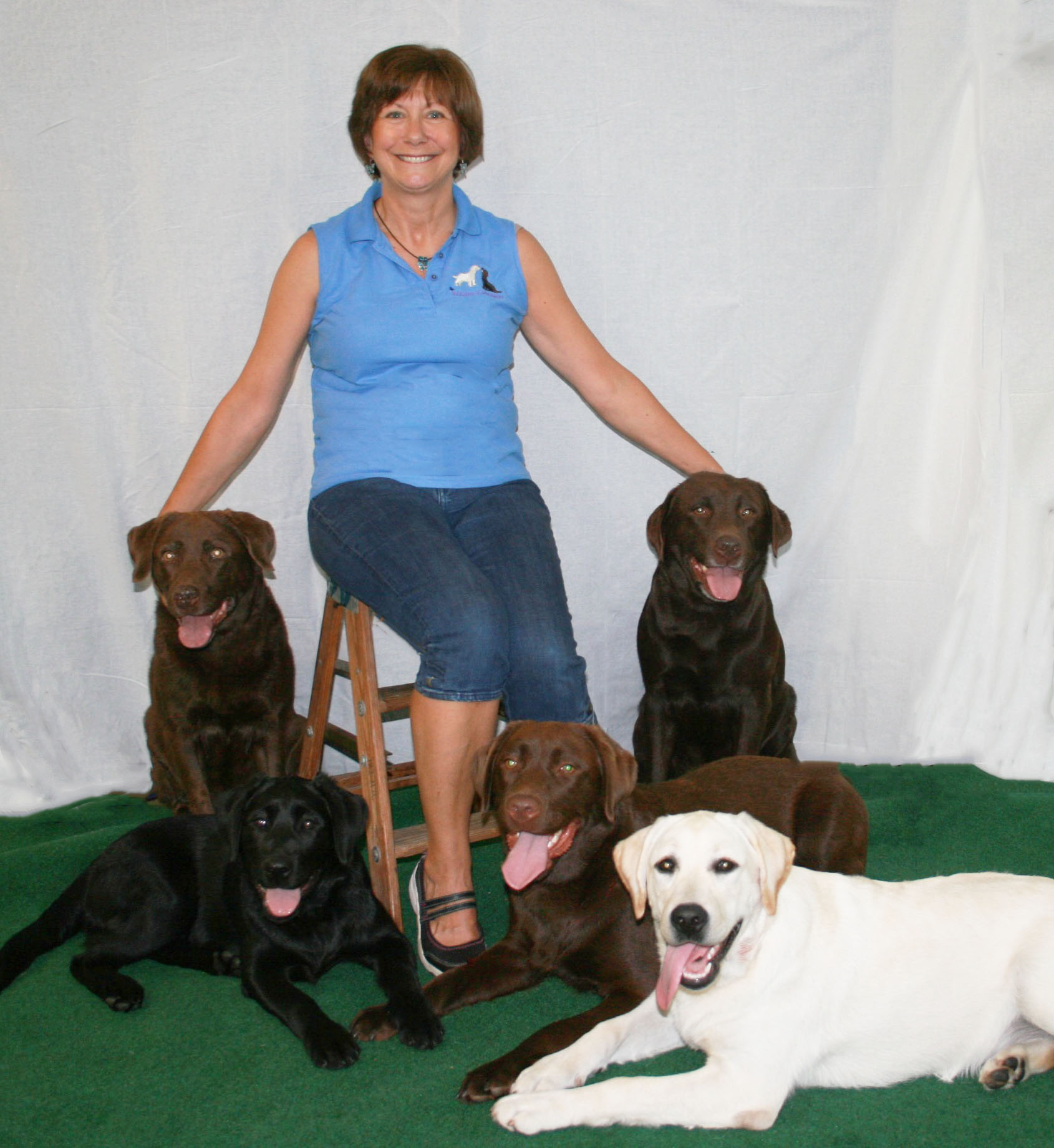 Wilann Labradors is located at our home in Suffield, CT. We share the love and care of our Labradors, but Annmarie is the primary one responsible for training and breeding. Her love of Labradors began in her childhood when her family owned a wonderful Labrador mix. As an adult when we wanted to add a dog to our home Annmarie knew that a Labrador was the perfect choice because of its good nature and genuine desire to please.
Our first Labrador was a wonderful yellow boy we called Max. Max came from show and field lines. He became our beloved pet that grew up alongside our children. He lived to a healthy age of 15, maintaining his youthful love of life and our family right up to the end. We all miss him.
Toots (Tootsieroll Wilson Brownstone) joined our family two years later. She is a chocolate girl with American and English Labradors in her background. She is very intelligent and very friendly. She loves to train and show her talents in the Obedience Ring. We began our venture into breeding with Tootsie. Since Tootsie we have grown to include black and yellow Labradors in our breeding program. We like to keep our girls in the house with us and therefore we will remain a small hobby kennel. Annmarie enjoys the opportunity to work with each of the girls and allowing them to showcase how intelligent they are and how fabulous the Labrador Breed is.
Annmarie is a member of two local Labrador Retriever Clubs, the Labrador Retriever Club of the Pioneer Valley (LRCPV) and the Labrador Retriever Club of Greater Boston (LRCGB) . She is also a member of the National Labrador Club, The Labrador Retriever Club, Inc. Additionally we participate in dog sports offered by various Labrador and All Breed clubs.
Our girls whelp and raise their puppies in our home. The puppies remain in our kitchen their entire eight weeks. They are raised in a family home environment while following service organizations guidelines. These include socialization with people of different sizes, ages and dress; various tactile experiences by introducing unique surfaces to walk and play on; introduction to numerous loud and sudden sounds; the beginning of crate training along with lots of petting and loving.
Before going home all the pups have begun or completed paper training and all are comfortable in crates, most comfortable crated alone as well as together. Each puppy comes with a health guarantee, has had it's first veterinarian visit and vaccinations, has been wormed and micro chipped.
We breed infrequently, once every year or two. Our girls have all their health clearances. The clearances can be viewed on their individual pages. Selected studs also have had full health clearances. Our goal is to breed good Labrador conformation and temperament. We strive to produce healthy, sound, friendly and intelligent Labradors. Occasionally we donate to service organizations in memory of Annmarie's godmother who died from Multiple Sclerosis.
Thank you for visiting Wilann Labradors.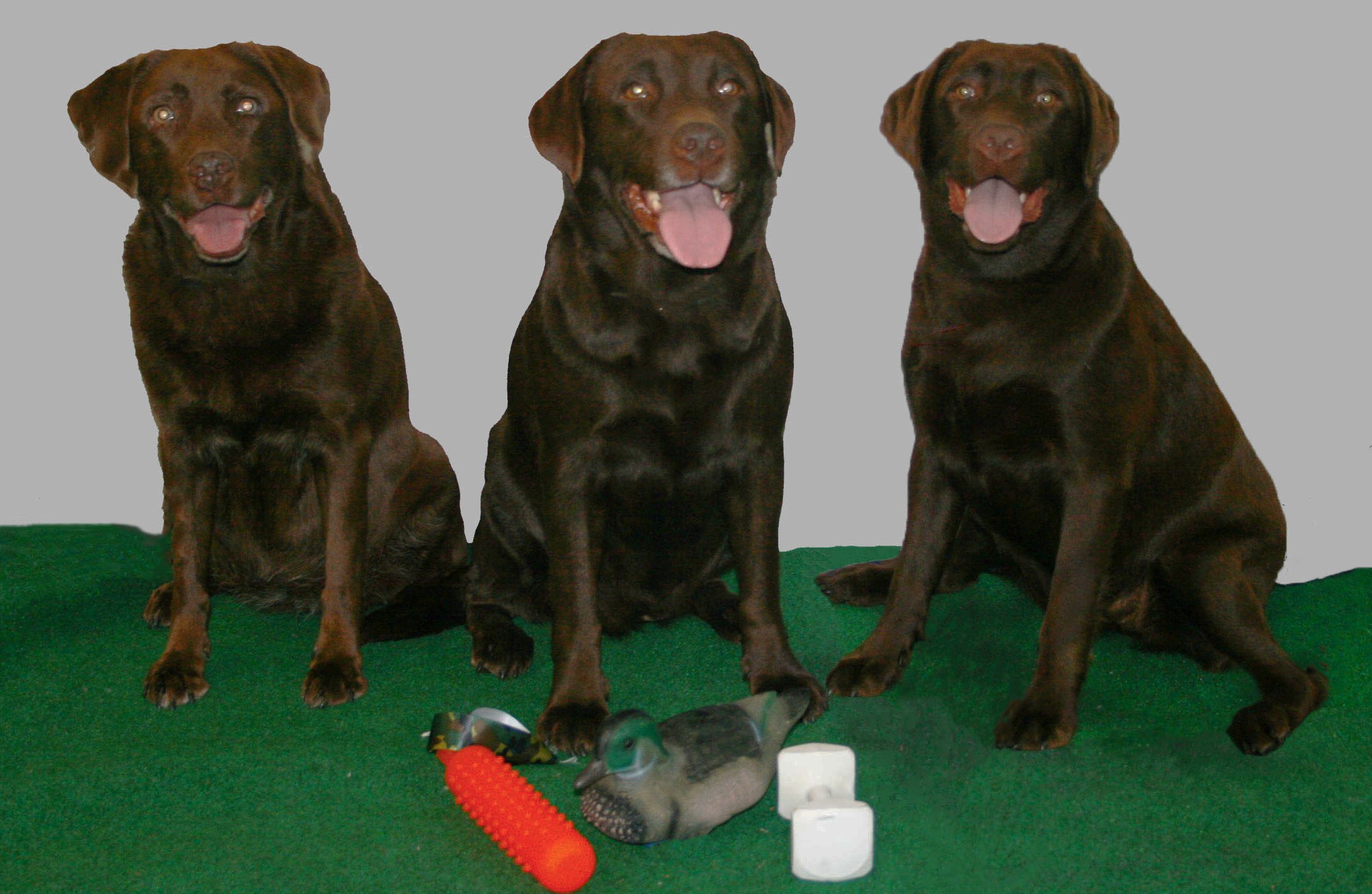 Wilann Generations: Tootsie - Candy - Rollie